GPS Heatless Regenerative Compressed Air Dryers
The GPS Series is an industrial duty pressure swing adsorption (PSA) regenerative air dryer that delivers a reliable -40° pressure dewpoint with optional designs for -100°. The standard series is optimized for capacities of 25 to 3,000 SCFM
NEMA 12 Electrical
Illuminated Power Switch
US Manufactured Activated Alumina
Desiccant Fill & Drain Ports
Adjustable Purge Flow w/Indicator
Control Air Filter
ASME Relief Valves
OSHA Approved Mufflers
2-Year Equipment Warranty
Optional Dewpoint-Demand Energy Management System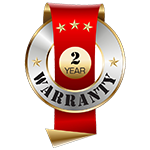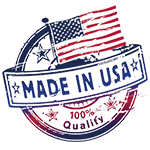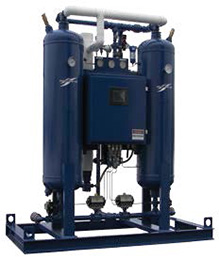 GEH External Heated Regenerative Compressed Air Dryers
The GEH Series utilizes a low watt density Incoloy sheath heater to increase operational efficiency and reduce required purge air to 7% or less. The standard series is designed for capacities of 100 to 25,000 SCFM
NEMA 12 Electrical
US Manufactured Activated Alumina
Desiccant Fill & Drain Ports
Adjustable Purge Flow w/Indicator
Control Air Filter
ASME Relief Valves
OSHA Approved Mufflers
Insulated Heater & Purge Piping
Incoloy Sheath Heater
Heater Over-temp High Limit System
5-Year Heater Warranty
2-Year Equipment Warranty
Optional Dewpoint-Demand Energy Management System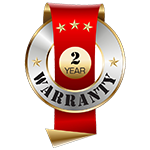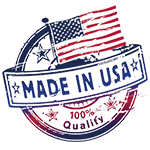 GBS Blower Purge Regenerative Compressed Air Dryers
The GBS Series utilizes an atmospheric blower and low watt density Incoloy sheath heater to increase operational efficiency and eliminate required purge air in the Blower Only Mode. The standard series is designed for capacities of 100 to 25,000 SCFM. The standard Tri-Mode system allows an operator to select a mode of operation at any time. The selectable modes are Blower Only, Blower Polishing, and External Heated.
Tri-Mode Operating System
NEMA 12 Electrical
US Manufactured Activated Alumina
Desiccant Fill & Drain Ports
Adjustable Purge Flow w/Indicator
Control Air Filter
ASME Relief Valves
OSHA Approved Mufflers
Insulated Heater & Purge Piping
Incoloy Sheath Heater
Heater Over-temp High Limit System
5-Year Heater Warranty
High Efficiency Regenerative & Centrifugal Blowers
2-Year Equipment Warranty
Optional Dewpoint-Demand Energy Management System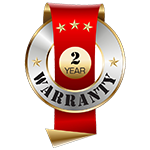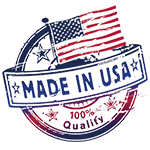 GMR Heatless Regenerative Compressed Air Dryers
The GMR Series is a pressure swing adsorption (PSA) regenerative air dryer with a full 10 minute NEMA cycle. It delivers a reliable -40° pressure dewpoint and features a compact and efficient design, which includes wall mount capabilities. The series is ideally suited for point of use, or instrumentation applications.
NEMA 12 Electrical
US Manufactured Activated Alumina Molecular Sieve and activated alumina blend
OSHA approved mufflers
2 Year Warranty